An Artistically Minded (R)evolution of Thought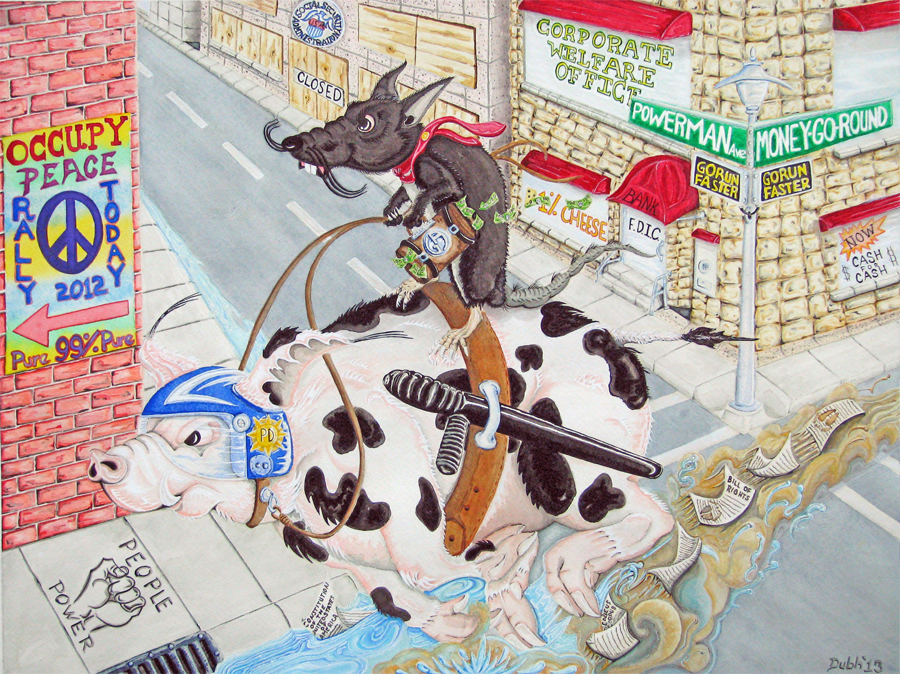 "RATS ON PIGS",
the newest social commentary watercolor by Dubh,
was created to raise awareness of
the private corporate funding of America's justice systems.
Click on image to view larger, and read more about the painting.

Hardluck Studios Fine Art For Thought is committed to raising awareness of social issues
through artistic endeavors that include:
~Original watercolor paintings by Dubh, designed to raise awareness of global human oppression.
~An Artful Revolution of the MindSet of note cards with peaceful images and messages.
~Links to eye opening videos because freedom comes from knowledge.
~Resources to help you find ways to get involved in bringing about a free and peaceful world.
~The Soap Box, our blog that explores current issues through sharing artwork with a social conscience.
We also paint signs and other stuff so we have enough money to buy the groceries, pay the oil industry and electric corporation their fare share, and purchase a few new art supplies now and then.